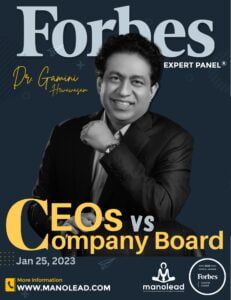 Dr. GB Hewawasam, the CEO of ManoLead / FineFinish Engineering / INT Terminal Travel Group, was featured in Forbes Expert Panel for his expert tip the topic 'How CEOs Can Stay Aligned With Company Board Members.'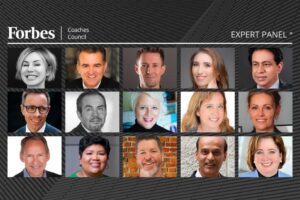 PHOTOS COURTESY OF THE INDIVIDUAL MEMBERS.
Members pictured from left to right; Jennifer Carrasco, Jon Michail, Mark Antoine, Michele Cohen, Gamini Hewawasam, Gary Crotaz, Antonio Garrido, Gabriella Goddard, Claire Chandler, Krumma Jónsdóttir, Evan Roth, Tinna Jackson, Doug Holt, Sandeep Jain, Sandeep Jain
Keeping your company's board of directors on the same page is crucial for you as the CEO. You can work toward a common objective and comprehend each board member's vision for the business better when you are in alignment. On the other hand, if the board and the leadership are not aligned, it will be challenging for all stakeholders to agree on where the firm is now and where it needs to be to thrive.
So, what should a CEO do to secure collaboration with the board of directors?
Dr. GB Hewawasam provides his expert advice on how to acquire board member participation in order to be productive and drive the business to greater success.
"A CEO must maintain a similar set of values to the company's board to avoid major conflict and tension. This will strengthen the company's overall connection and ensure a direct line of focus for new ideas and products. However, maintaining similar values may be difficult, as individual expectations may differ from group expectations, thus creating cognitive dissonance."-Gamini Hewawasam.
Click here to view the full Forbes Expert Panel article.